Are you a History teacher in secondary education? Do you see controversial topics as a challenge, and are you eager to tackle them with your students?
Or, have you found yourself avoiding a controversial historical issue in the classroom because of the lack of educational resources to teach it properly? Then, the Learning to Disagree training will be an ideal opportunity for you to be introduced to new pedagogical techniques and teaching styles.
Learning to Disagree is a Professional Training and Development Course for history teachers, which will take place during the upcoming months in the following countries:
Bulgaria date and location to be confirmed
Croatia date and location to be confirmed
Estonia date and location to be confirmed
France date and location to be confirmed
Greece date and location to be confirmed
Hungary 07/03/2020 (Budapest). A second training will take place in Miskolc in Fall 2020.
Italy Online, 08 July 2020.
Slovakia date and location to be confirmed
Slovenia date and location to be confirmed
Spain date and location to be confirmed
Turkey date and location to be confirmed
United Kingdom date and location to be confirmed
A set of specifically designed educational material dealing with difficult historical and political topics. It is divided into four thematics: Borders (including Separatism and Annexation), Surviving Under Pressure (including Famine and War), People on the Move, and Cultural Heritage. The selection of the material that will be used in the training will vary in each training. The lessons are designed based on a concept called Variety of Viewpoints; a collection of contrasting quotes from politicians, journalists, and locals, on which the students are asked to comment.
A series of engaging educational activities structured around debate and dialogue. A prominent example is the fishbowl method, in which a circle of students discusses in the center of the classroom and the rest of the students act as observers and journalists, who later comment on the quality of the discussion. You will learn how to facilitate these activities in the classroom, according to your students' needs.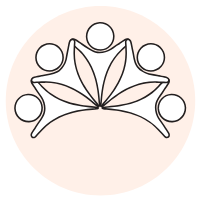 Innovative lessons require innovative assessment too. In this training you will learn how to assess the results of the activities that are focused on debate and dialogue, both for each student individually, and as a group experience. You will learn how to monitor students' civic competences.
A presentation of the Learning to Disagree project findings regarding what is needed in policy to further promote democratic values and mutual respect in education.
All trainings will be in the national language of each country.
Participation is free but a registration to the training is needed. Stay tuned for the announcement of exact dates and places. Please keep in mind that the amount of participants may be limited.
The Learning to Disagree trainings are part of the Learning to Disagree Project