Who are the Ambassadors?
Ambassadors are people who over a longer period of time have worked with EuroClio in a professional or volunteer capacity and are strong supporters of our mission.
What is the role of the Ambassadors?
They provide the board and the Secretariat with advice (for example to give feedback on the Manifesto or other policy documents).
They share information from EuroClio with their network and vice-versa (for example when there are opportunities offered by EuroClio or when there are interesting projects or relevant developments for EuroClio happening in the network of the Ambassador).
They represent EuroClio during key events on national and international level (for example in steering committee meetings, working groups or during policy consultations).
How are Ambassadors selected?
The Ambassadors are invited by the EuroClio Board. Decisions are made during board meetings. Staff and board members can recommend new Ambassadors.
The selection is made on the following criteria:
Active promotion of the EuroClio mission during a longer period of time.
Active involvement in EuroClio work as a board member, project manager, peer expert, staff member of the secretariat or other.
Active promotion of the EuroClio Principles in the National Member association and in History teaching in their own country.
Active follower of the 2020 Mission current debates and Programmes within EuroClio, the lobby priorities or other.
Be passionate about History, Heritage or Citizenship Education.
Joke van der Leeuw-Roord
Founder and Special Advisor
Joke van der Leeuw-Roord, historian and founding President, Special Advisor and former Executive Director of EuroClio.
Read more
Anne Kjersti Jacobsen
Anne Kjersti Jacobsen graduated from the University of Oslo in 1993, holding an MA in History.
Read more
Arbër Salihu
Arbër Salihu was born in 1972 in Podujeva, Kosovo. He graduated in history from the University of Prishtina in 1997.
Read more
Aysel Gojayeva
Aysel Gojayeva graduated from the University of Leiden in the Netherlands, holding MA in European Union Studies.
Read more
Barnabás Vajda
Barnabás Vajda's two major fields of research interest are post-1945 history (including the Cold War, and Radio Free Europe)...
Read more
Benny Christensen
Benny Christensen graduated from the University of Copenhagen in 1974, holding a BA in English and an MA in History.
Read more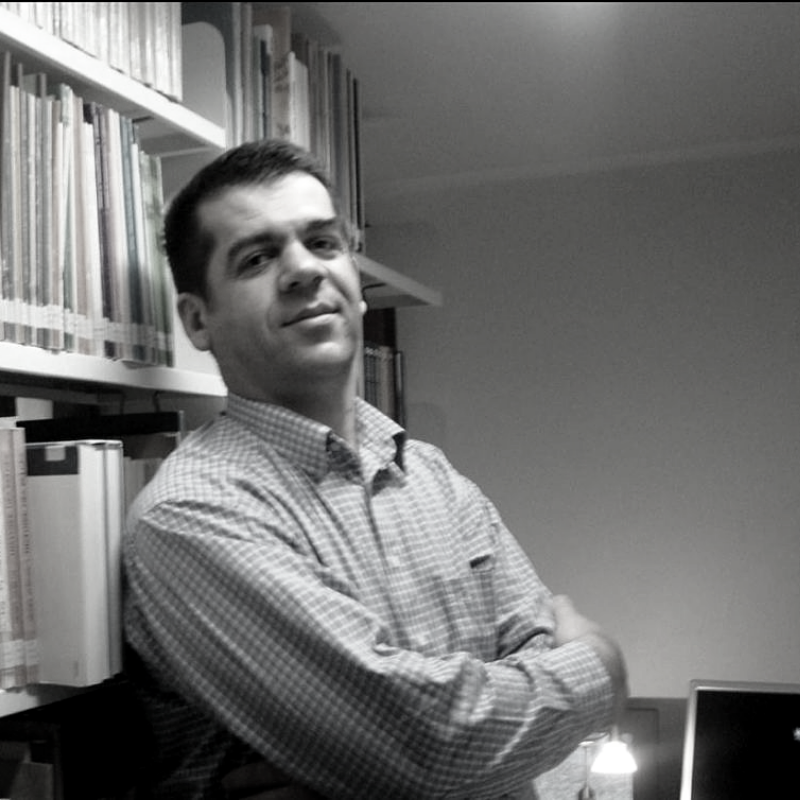 Besnik Emini
Besnik Emini was born in Tetovo, Republic of Macedonia. He graduated history in 2002 in the Department of History...
Read more
Bjorn Matsen
Bjorn Matsen is a teacher of history and geography at an upper secondary school in the Copenhagen area. He is also a textbook writer.
Read more
Blandine Smilansky
Blandine Smilansky works as an educator for the House of European History, a museum under the auspices of the European Parliament...
Read more
Bojana Dujkovic-Blagojevic
Bojana Dujkovic-Blagojevic graduated from Department of History at the Faculty of Philosophy, University of Banja Luka...
Read more
Caroline Morel
Caroline MOREL, History and Geography teacher in secondary state schools in Lyon, France...
Read more
Chara Makriyianni
Dr Chara Makriyianni was born in Famagusta, Cyprus. She is a founding member, former president (2006-2011)...
Read more
Chris Rowe
Chris Rowe, born in 1941 near Liverpool, studied History in Liverpool, London, Vienna and at Brown University...
Read more
Danute Grinfelde
Danute Grinfelde holds a MA in History from the University of Latvia, in 2004, and has worked as a teacher of history and social studies...
Read more
Dean Smart
Dean Smart is a teacher trainer at the University of the West of England in Bristol, UK.
Read more
Denis Detling
Denis Detling graduated in History and German Language and Literature from the Faculty of Pedagogy, University of J.J. Strossmayer in Osijek, Croatia.
Read more
Donika Xhemajli
Donika Xhemajli was born in Prishtina, Kosovo in 1970. She finished primary and secondary school in Prishtina and finished her studies in 1992.
Read more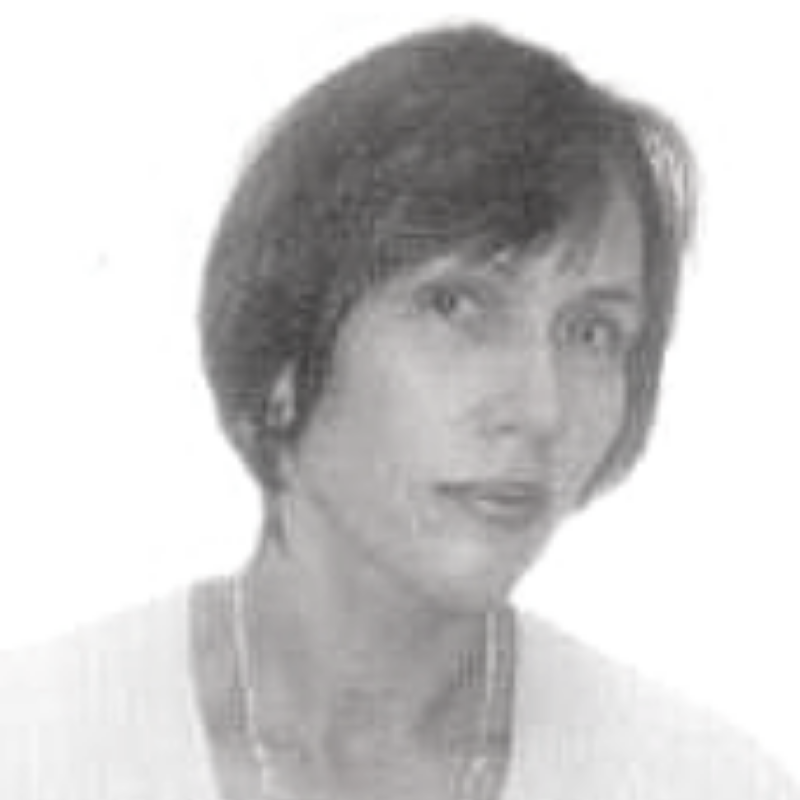 Dzintra Liepina
Dzintra Liepina is a representative of the History Teachers Association of Latvia, and a teacher of History and Social Sciences.
Read more
Edin Radušić
Dr. Edin Radušić is associate professor at the History Department, Faculty of Philosophy, University of Sarajevo.
Read more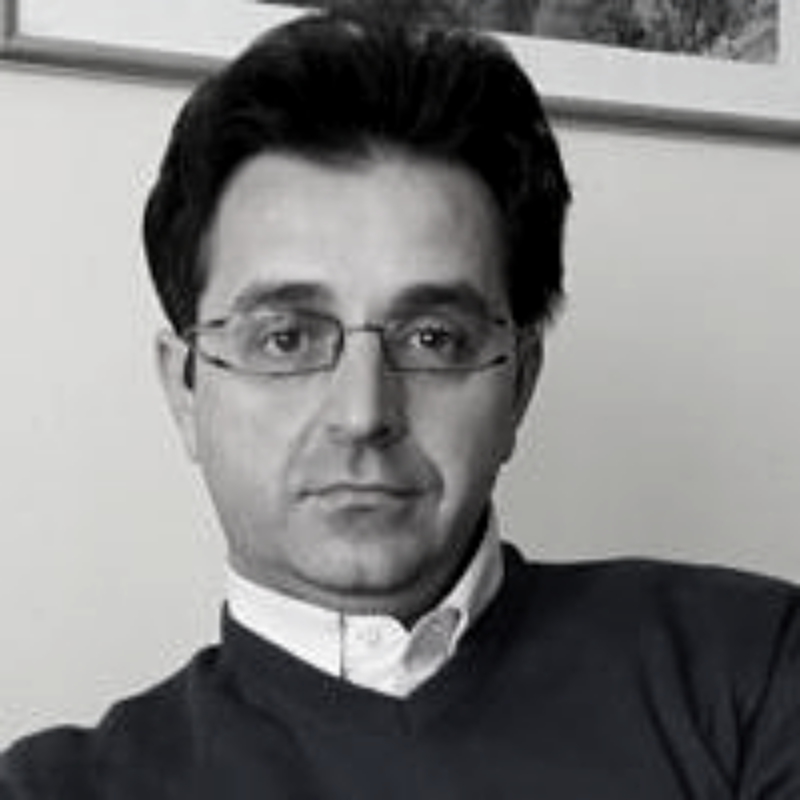 Edin Veladzic
Edin Veladzic graduated from the Department of History, Faculty of Philosophy at Sarajevo University...
Read more
Elise Storck
Elise Storck received her doctorate in History from the University of Leiden.
Read more
Emina Zivkovic
Emina Zivkovic, was born on 13.03.1970. Education: Faculty of Philosophy, Belgrade, History Department.
Read more
Erwin Capitain
Erwin Capitain (the Netherlands) studied Business Economics and has made his career in the financial industry.
Read more
Eyal Naveh
Prof. Eyal Naveh is a full professor of History and History Education.
Read more
Fatmiroshe Xhemalaj (Shehaj)
Fatmiroshe Xhemalaj (Shehaj) is an expert on history and EuroClio (Paneuropean HTA) Ambassador.
Read more
Hanna Toikkanen
Hanna Toikkanen graduated from the University of Tampere in 2006 with a Master's degree in International Relations.
Read more
Harri Beobide
Harri Beobide graduated from the University of Deusto in Modern History.
Read more
Helen Snelson
Helen Snelson is Chair of the UK Historical Association's Secondary Committee, a Chartered History Teacher...
Read more
Huub Kurstjens
]Huub Kurstjens was a teacher of History and Geography for almost twenty years at different schools for secondary education.
Read more
Huub Oattes
Huub Oattes (1955) was a Board member (Communications Officer, Vice-President) between 2005-2010.
Read more
Hrvoje Klasić
Dr Hrvoje Klasić is an assistant professor at the Department of History, Faculty of Humanities and Social Sciences of the University of Zagreb.
Read more
Iljo Trajkovski
Iljo Trajkovski is a History teacher from Macedonia and member of the History Teachers Association of Macedonia.
Read more
Ineke Veldhuis-Meester
Ineke Veldhuis-Meester stood at the threshold of EuroClio in 1993. From the start she has been part of the Historiana Learning Team...
Read more
Iryna Kostyuk
Iryna Kostyuk is a guidance counsellor and teacher's trainer in Lviv Regional Institute...
Read more
Jacek Staniszewski
Jacek Staniszewski is senior researcher in the Educational Research Institute (IBE) in Warsaw.
Read more
Jelka Razpotnik
Jelka Razpotnik has been a history teacher at Gymnasium Šentvid in Ljubljana for 13 years.
Read more
Jonathan Even-Zohar
Jonathan Even-Zohar (1982) is a trained historian (MA Leiden University) with a broad view on history and heritage education...
Read more
Klaus Bjerre
]Klaus Bjerre graduated from Århus Universitet (University of Aarhus) 1976 in social sciences and history.
Read more
Lóa Steinunn Kristjánsdóttir
Lóa Steinunn Kristjánsdóttir (Iceland) graduated from the University of Iceland...
Read more
Manuela Carvalho
Manuela Carvalho holds a degree in History from the University of Coimbra and a MA in Sciences of Education by the University of Minho.
Read more
Mare Oja
Mare Oja has been working at Tallinn University as a lecturer of History Didactics since 2004.
Read more
Maria Laura Marescalchi
Maria Laura Marescalchi graduated in Philosophy at the University of Bologna in 1985...
Read more
Marjan de Groot-Reuvekamp
Marjan de Groot-Reuvekamp (the Netherlands) works since 2006 as a teacher trainer for History...
Read more
Martin Liepach
Martin Liepach is a teacher at a Gymnasium and lecturer at the History Department of the Goethe University in Frankfurt.
Read more
Melisa Forić Plasto
Melisa Forić Plasto was born in Sarajevo in 1980. She finished undergraduate and master degree in history...
Read more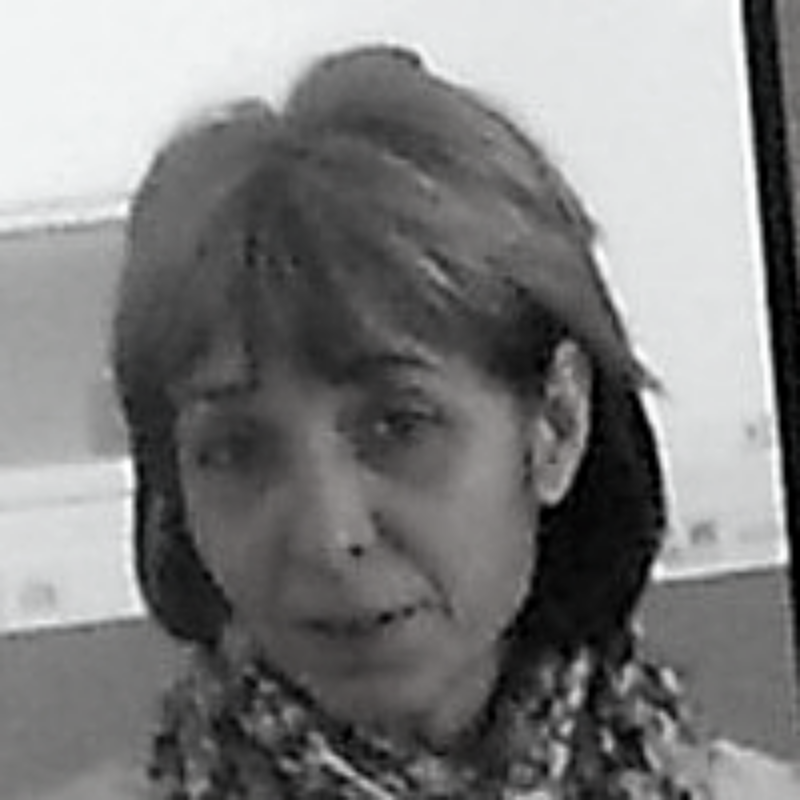 Milena Dimova Platnikova
Milena Dimova Platnikova has been a History teacher at the Geo Milev English Language School in Burgas since 1985.
Read more
Miloš Vukanović
Miloš Vukanović graduated in History at the History Department at the Faculty of Philosophy of the University of Montenegro.
Read more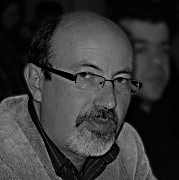 Mire Mladenovski
Mire Mladenovski has been working as a primary school teacher since 1992.
Read more
Mustafa Ozturk
Mustafa Ozturk is an Assistant Professor in the Social Studies Department of the Education Faculty of Erciyes University...
Read more
Nana Tsikhistavi
Nana Tsikhistavi has worked in various universities since 1990, including Montpellier and numerous Georgian Universities,...
Read more
Nayla Hamadeh
Nayla Hamadeh holds a BA in Sociology and Anthropology and an MA in Educational Foundations and Policy Studies.
Read more
Paolo Ceccoli
Paolo Ceccoli (Italy) studied philosophy at the University of Milan and started his career as a history and citizenship teacher in 1986.
Read more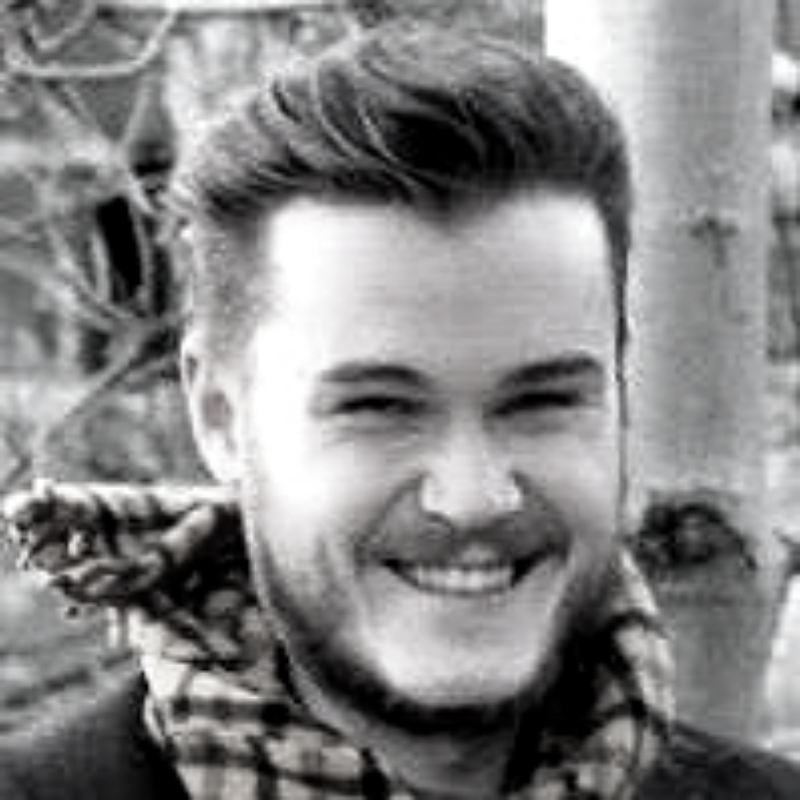 Patrick Barker
Patrick Barker is an instructor at the United States' largest community college...
Read more
Polina Verbytska
Polina Verbytska has been a secondary school history teacher for 12 years and is currently professor of History Chair...
Read more
Robert Stradling
Dr. Robert Stradling is a Senior Research Fellow and Director of the Blueprint Research Centre at the University of Edinburgh...
Read more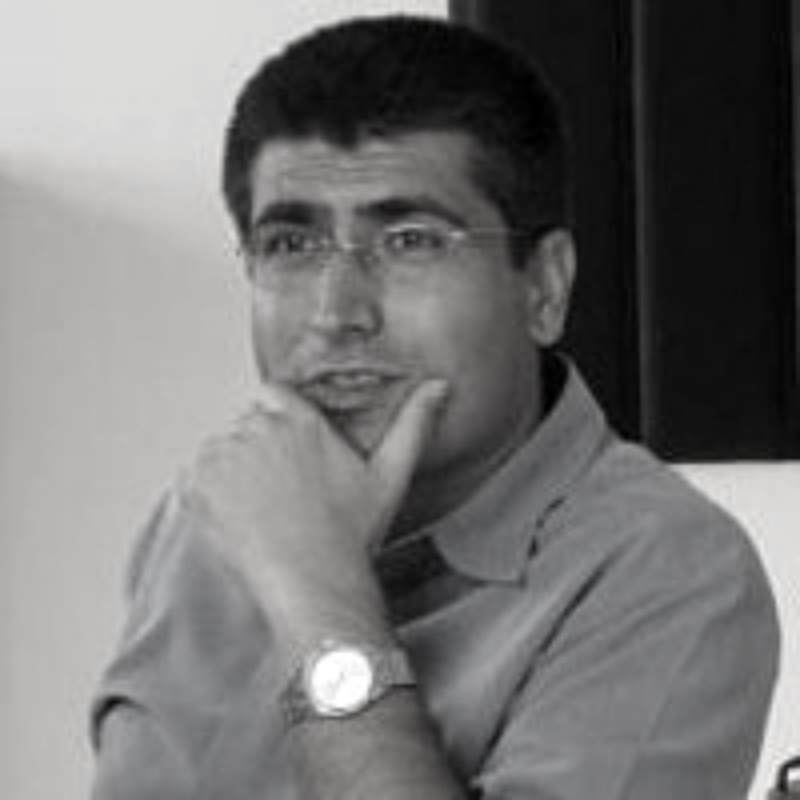 Semih Aktekin
Semih Aktekin (Turkey) graduated from the Faculty of Political Science in Ankara University...
Read more
Sergiu Musteaţă
Sergiu Musteaţă is a historian from the Republic of Moldova, working at the History and Geography Faculty of "Ion Creanga"...
Read more
Tamara Eidelman
Tamara Eidelman was born in Moscow in 1958, where she graduated from the History department of Moscow University in 1981.
Read more
Sinéad Fitzsimons
Sinéad Fitzsimons is currently a research officer in Curriculum and Development at the University of Cambridge.
Read more
Súsanna Margrét Gestsdóttir
Súsanna Margrét Gestsdóttir is a vice principal at Ármúli Secondary College in Reykjavík...
Read more
Thomas Notz
Thomas Notz received an MA of History from the Faculty of Philosophy of the University of Zurich in 1990.
Read more
Ute Ackermann Boeros
Ute was born 1968 in Urach, Germany and finished secondary school in 1989. After that she studied History, English and Italian at the University of Newcastle, UK, and the University of Pisa, Italy, and graduated in 1997.
Read more
Vassiliki Sakka
Vassiliki Sakka has a degree in History and Archaeology and a Master of Arts in History Didactics from the University of Athens.
Read more
Yosanne Vella
Yosanne Vella is an Associate Professor at the University of Malta and the History and Social Studies coordinator of the Faculty of Education.
Read more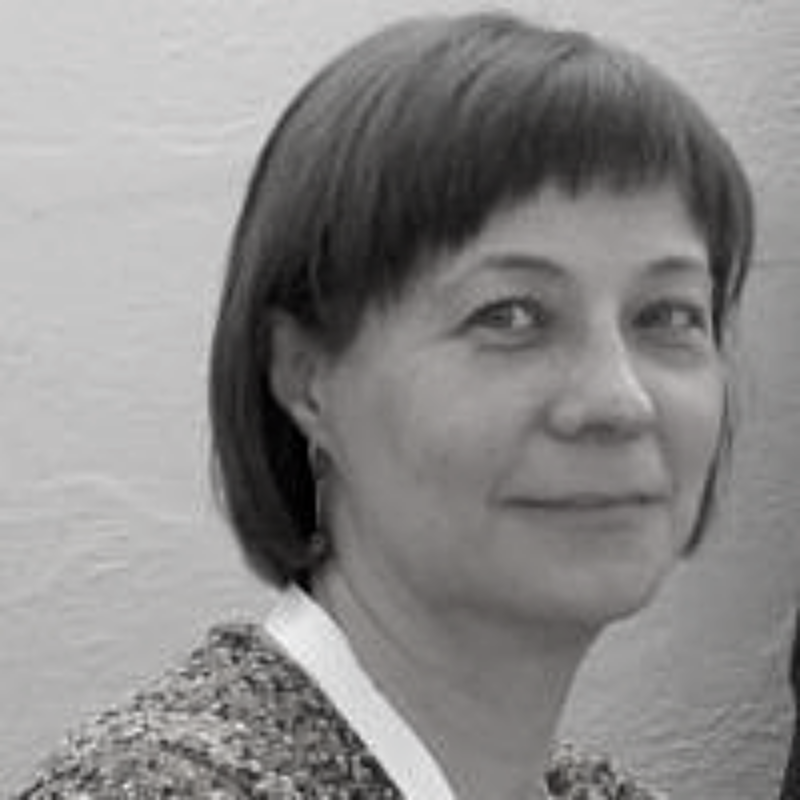 Yulia Kushnereva
Yulia Kushnereva is a history and civics teacher working in a Moscow gymnasium since 1989.
Read more